HAPPY NEW YEAR!
2015 is here and we all have aspirations for starting our year in alignment with what matters to us.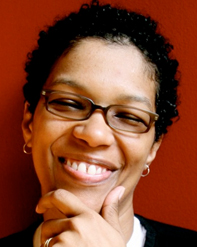 So just in time of for the New Year, we want to let you know about 27 Days of Change. This 27-day online change
program was designed by Zen priest, master trainer, yoga teacher and author-activist, angel Kyodo williams.
After 5 years of successfully inspiring change for near and extended community, the program has gone public for the first time and we are sharing it with you here. It can help you dig into areas you would like to bring some change to in your life…from wherever you are. The idea is simple:
· a clear beginning and end time
· structured, time-tested areas of attention
· flexible ways to self-design
· a personal agreement for accountability
· a built-in community for support and reflection
· group and personal coaching for feedback
It's an accessible program that pretty much anyone can benefit from, but it was specifically designed for people like you. Self-described or aspiring:
· change agents
· activists
· organizers
· meditators
· yoga practitioners
· leaders-in-waiting
Simple and powerful, the program runs from January 6-February 1. Deadline for participant registration has been extended to January 2nd. Right now, you can download a free copy of a short essay on Five Ways to Lead With Love, a perfect reflection for the New Year.
And as a special gift of motivation, you can get on board to this powerful program at a discount for the basic and intermediate levels by going using this link to register.
Let's bring to our beings UP's belief that changing you IS changing the world!
Now get your change on and go register!