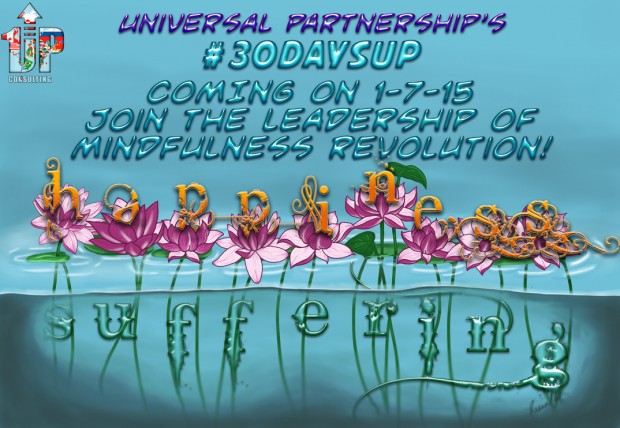 we're getting ready to be at it again… transforming leadership from the inside out is what #30DaysUP is all about.
our first round was a roaring success with 56 leaders across the country, meditating for 5 minutes EVERY SINGLE DAY.
so sweet!
this second round, we're taking it up a notch… deepening our leadership by creating sincere + authentic happiness in our lives through meditation.
say what, willis?
yeah, you heard me right. mediation, happiness, leadership, humanity, + YOU!
stayed tuned by dropping a comment here on this post or email rusia@universalpartnership.org
it's about to go down… start the new year off right + set yourself up for leadership success.