First-Ever #practicingJUSTICE Yearlong:
What we practice is who we show up as. We can't expect to have a movement for justice if we aren't practicing justice.
MASTER FACILITATORS
with over 45 years of experience
#practiceJUSTICE retreats were conceived and developed by master facilitators, rev. angel Kyodo williams and rusia mohiuddin, who collectively have over 45 years of experience. interwoven into this work is their unique partnership that weds social justice, zen buddhism, and movement-building. this yearlong is the next evolution of the standalone PJ retreats of the past 4 years.
WHO IS THIS FOR?
it's the right time for the right you
this retreat is for those who are ready to shed their old ways of being towards deepening their commitment to their own liberation & the liberation of all peoples. it is open to anyone interested in deepening self-knowledge & tapping into their full leadership potential. it is particularly useful for those who view & navigate in the world through a socio-political lens, that is, anyone interested in reshaping our world.
PRICING
value that far outweighs the cost
the value of this yearlong is $34,000 for:
*(2) 5-day retreats (materials, food & accommodations)

*(3) 2-hour skills-building webinars

*(3) 90-min group coaching 
to ensure accessibility, the actual cost per participant will be ranged from $6000 – $10,000. that's a savings of up to $28,000.00.
$9000 (Non-profit budget over $1.5M)
$7500 (Non-profit budget $500K to $1.5M)
$6000 (Non-profit budget under $500K)
$10,000 (For-profit)
$10,000, $6500, or $5000 (Unaffliliated)   
SCHEDULE
chock full of growing goodness
Schedule
*2-hour webinars
*90-minute Group Coaching
Opening 5-day Retreat | May 16-19th 2019
Group Coaching 1 |July 2019
Learning Webinar 1 | August 2019
Group Coaching 2 | October 2019
Learning Webinar 2 | November 2019
Group Coaching 3 | Late January 2020
Learning Webinar 3 | March 2020
Group Coaching 4 | April 2020
Closing 5-day Retreat | end-May 2020
WHAT YOU GET
outcomes that last a lifetime
this the yearlong is designed to:
>a community of lifelong friends, growing & practicing together
>a learning community with ongoing support
>accountability to implement plans & practices
>internal/external reflection on growth & progress
>practices that empower choice to respond rather than react
>a more grounded & centered you empowered to face the world with leadership skills aligned with your values & principles
>contentment & joy 
PROFICIENCYpractice makes perfect
there will be many unique & unearthed gems for each participant during this yearlong. some common skills will include:
*increased self-awareness & focus from meditation
*deepening presence & grounding from centering
*centered actions from 3|one aikido jo kata practice
*ability to regulate emotions
*aligning values & principles with who & how you  want to be in the world
*grounding in choice for self-empowerment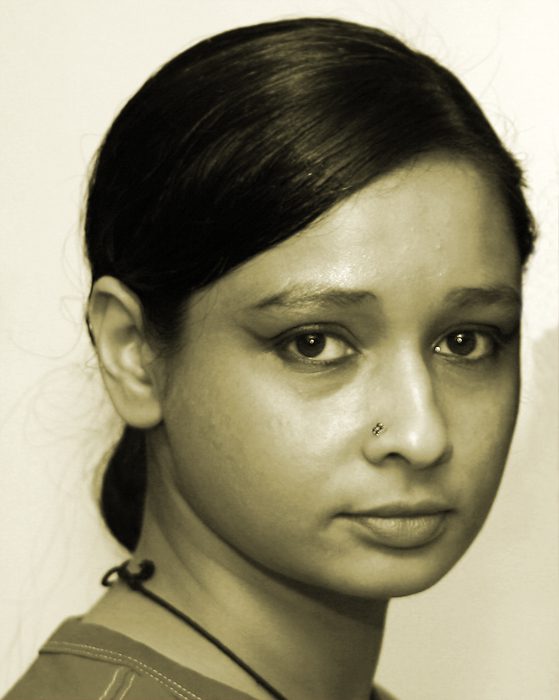 Rusia N. Mohiuddin, based in New York, is a master trainer/facilitator & somatic coach who pioneered the integration of somatics into an organizing framework. Her current mission, through UP, has been developing a holistic model for social justice change work that places in its center the necessary transformation of social change agents. Rusia brings a unique style to creating pathways for individuals to bring their best selves forward when enacting social change in their organizations & communities.
Rusia has developed a model for community organizing, called Embodied Organizing, and a model for coaching, called Embodied Coaching. She uses both in her teacher-training program, Warriors for Embodied Liberation (WEL), students of which serve as apprentices for all practicing justice retreats.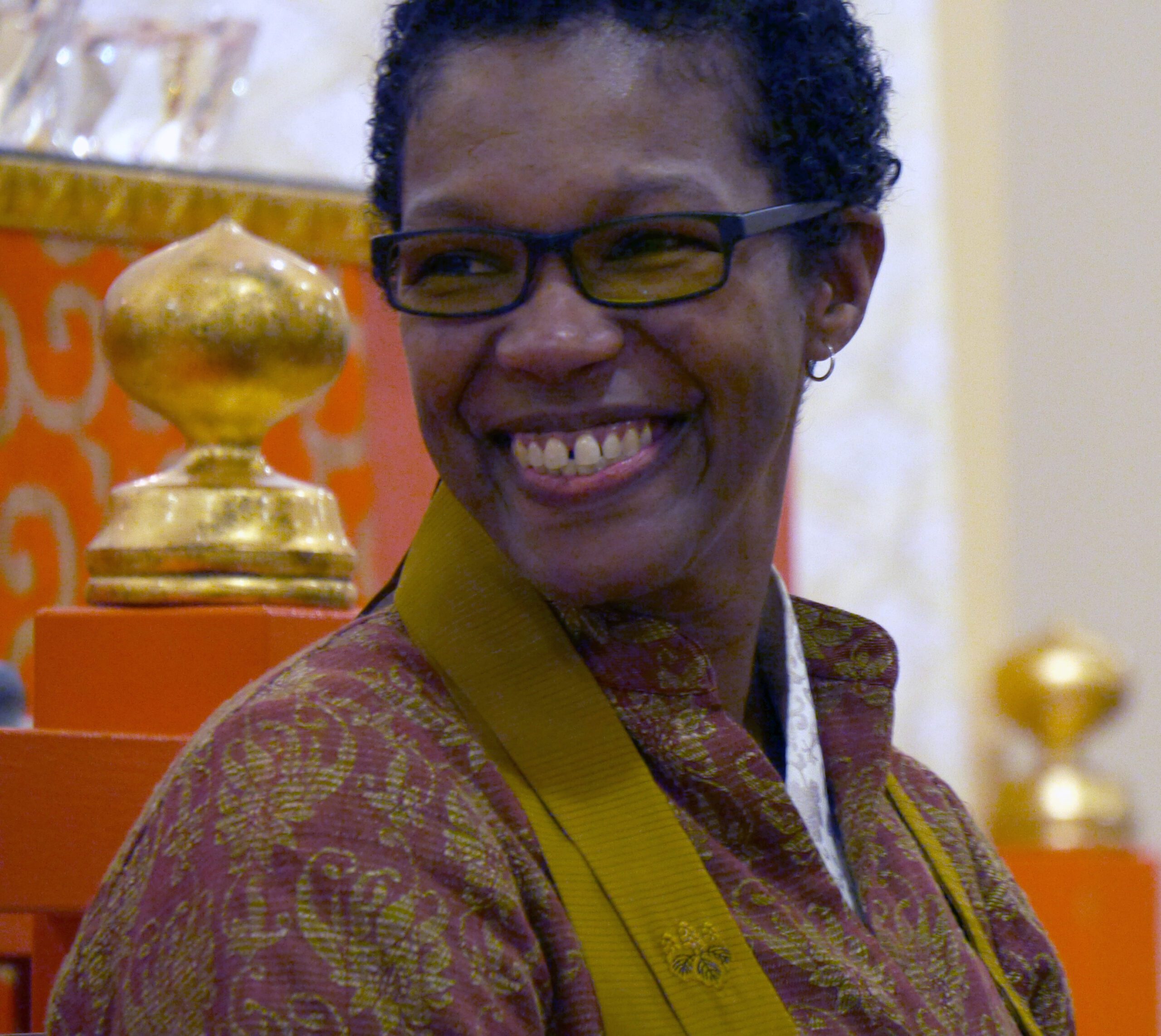 rev. angel Kyodo williams is an early shaper and leading voice for Transformative Social Change, and coined the name for the field. She has developed comprehensive systems for illuminating both practical personal change and the profoundly liberating potential of mindfulness, yoga, and somatic practices coupled with wisdom teachings. Both fierce and grounded, angel is known for her unflinching willingness to sit with and speak uncomfortable truths with love. She notes, "Love and justice are not two. Without inner change, there can be no outer change. Without collective change, no change matters." Whether in writing, teaching or speaking, her voice is unique.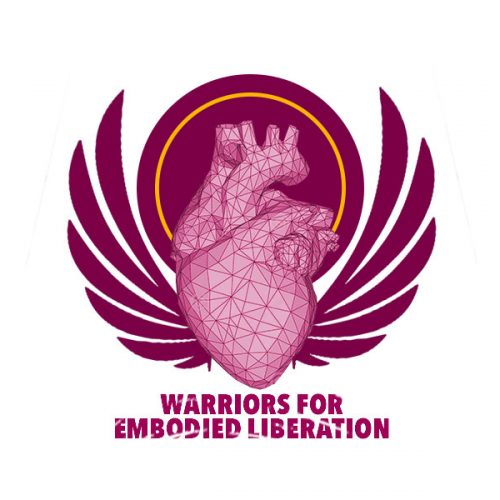 Warriors for Embodied Liberation (WEL) is a teacher-training program of universal partnership, designed and trained by rusia mohiuddin. WEL is a 2-year program that guides participants in a intense change process as the grounding to learning Embodied Coaching and Training. All WEL participants are required to participate in practicing justice retreats (1.0 & 2.0) and apprentice in at least one practicing justice 1.0 retreat.
this yearlong retreat will be supported by Cohorts 1, 2, and 3.